March 8 is a special holiday, it's the celebration of spring, love and declarations of love. In the past, at the beginning of the 20th century, this day celebrated the fight of the ladies for equal rights with men, but nowadays this is merely the day when each woman can feel like a Lady — attractive, mysterious and beautiful. On this day the men around her traditionally act like Knights, become caring and attentive. They say compliments, wish her all the best, show their care and even do all the household chores like cooking dinner and doing the dishes.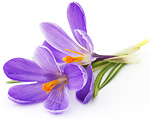 The traditions of this holiday are strictly observed: men always give flowers to their mothers, grandmothers, daughters, sisters, wives and loved ones. On March 8 the price of bouquets skyrockets, but it doesn't stop the men who are eager to congratulate their beloved women on this day. And this is understandable: it is only once a year that men have a chance to show their appreciation to the better half of the humankind as in Russia and other post-Soviet countries the Mother's Day isn't celebrated yet.
On March 8 all women on TAU2 expect to get congratulations and small tokens of affection. On this day it's so easy to get a new acquaintance — it's enough to congratulate the woman you like. Don't miss out on this opportunity! Do wish the woman to feel fresh and happy, to find her true and wonderful love. And may your wishes come true and your first conversation become the beginning of a new and wonderful lifelong romance!
[portfolio_slideshow]

About The Author
Елена
Elena is the blog editor. She listens to your stories and writes them down for blog.tau2.com. She talks to the couples who have found each other on TAU2 and tells their stories of love (Just Married! section). She interviews those who have just started on the road to a happy family (My Family section). She helps those whose search has got to a dead end. Write to her at blog@tau2.com.
Share a story!

You can become an author of TAU2 Blog or have a story written about you. We are waiting for your comments, ideas, suggestions and opinions.