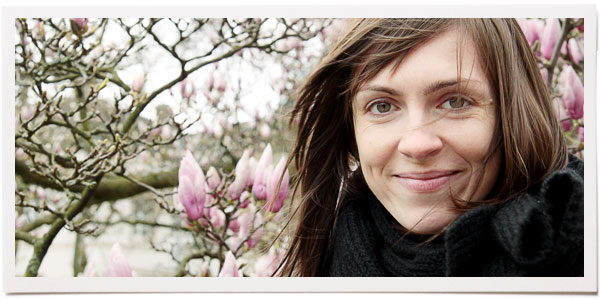 Oxana, a decorator from Moscow, and Silvain, a businessman from Switzerland, met on TAU2 on the eve of St. Valentine's Day. They are together ever since — for over two years now. Oxana is sure that Silvain is the man she had always dreamed about. She told us the story of their meeting which turned into a love story.
I had always thought than meeting people on the internet is something unreal and definitely not serious. Had I been told three years ago that it would be on the internet where I would meet my love, I wouldn't have believed it.
For a long time I was a single mum of my two daughters. Household duties, work, children, my life was 90% complete, what was missing was spare time and love. I had mixed feelings about the men I met in my real life. None of them was the man I had dreamed about, the man who could be my patron, my friend, my lover — the like-minded person with whom I could be really close.
Waiting For A Miracle
One day everything changed for me. I remember my girlfriend calling and asking me to go shopping with her. The reason was that in a couple of days an American guy was coming to meet her in person: they had met on TAU2 and he had already bought the ticket. For the sake of this meeting she had learned English, got a driving licence and learned about the American traditions. The only thing left was to buy some new clothes! What can be more romantic than waiting for a miracle to happen? Waiting for a miracle to happen is contagiuos!!!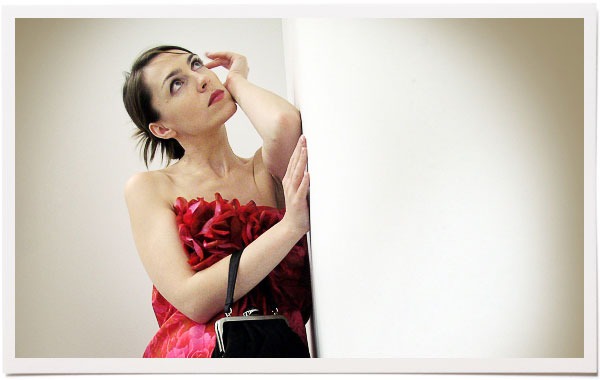 I got excited, too. Even though my friend's expectations didn't quite come true, I still got interested in the phenomenon of internet dating. I must say that my friend didn't give me the website address. It took me some time to search for that wonderful site, but my search failed. When I typed in "TAU2", the search engines gave me links to everything and anything but a dating site. I almost forgot about it and then, all of a sudden, I saw the advertisement of the site I had been looking for on one of the social network websites. Was it a miracle?
It was exactly the way my friend had told me: strict conditions of registration, detailed personal data, they can call on the phone to verify the provided information. It looked like this was indeed something serious?!
And what about the design of the site? The cute postcards for short messages? It was obvious that the site was made with love by people who were passionate about what they are doing! It was so nice! And there are so many men there!!! Oh, yes, all kinds of men! I immediately got lots of attention! Compliments, postcards, photos…
It took time for a really interesting communication to start. Every evening I wrote answers to 3 to 5 letters. Gradually both flirting and very romantic relationships started to develop. Despite very fascinating letters from one of the men, mainly thanks to the distance separating us, I understood that, however romantic that looked, but I would never leave Moscow to live in a little chalet (which looks like an ordinary summer cottage in Russia) even if that chalet is on the coast of the Mediterranean Sea. It's much easier to break up a virtual relationship than a real one, even when waiting for a new letter makes one dizzy and makes the heart pound. This communication has a certain advantage: a person in love looks much better!
I'll never forget Pablo from Spain: he had a stylish photo, an excellent sense of humour, he's flirty and sexy. He's still on the site! I laughed wholeheartedly at our jokes: I'd love to have this guy as a friend. Just as a friend…
And now I'm getting ready to go to France, to meet the man who seems to be a good candidate for my partner… I've got the invitation, the dates are set…
Well, I'm really not sure that he is the one I've been looking for… I don't make any promises, we'll just have a closer look at each other… I've brushed up my English (using the self-study guide that my children got as a present, besides the translator on the site was helpful)… I studied German at school, why doesn't anybody write to me in German? It would have been easier in German… I'm worried, I'm not sure. Suddenly everything turned out to be very serious. He's been waiting for me, getting ready to meet me…
That's Something Supernatural
A new postcard on the St. Valentine's Day eve, in German. A brief and poetical phrase. How sweet! Who is it? No!!! I wouldn't answer it! He looks so pleased with himself, there's only one photo and almost no information… Basel… where is it?
Well, whatever, I'll write back to him! The postcard is very sweet!!! Besides, it's St. Valentine's Day! Everybody on this website is looking for love, so it's our holiday!
This is unbelievable! In his first long letter he describes his life in the very words I had repeated over and over again when dreaming about the man with whom I'd like to be. I get letters from him twice a day and the way they are written shows that the author is an extraordinary, creative and very interesting person. Wishing to keep things interesting, we didn't use the phone or Skype and in two months of writing letters every day he was already in Moscow.
We agreed to meet at the GUM (the Main Department Store) at about … o'clock. Who knows, will we recognize each other while simply browsing the stores? Just in case we got each other's phone number (if we did get completely lost).
I was the first one to give up. I sent him an SMS saying that I'm leaving and that's too bad. He was somewhere nearby. I wrote to him where exactly I was and then I saw HIM. He was exactly like he looked on the photograph!
— Hallo!
— Hallo!
His smile was wide and open. We talked using a mixture of my school learned German, quickly brushed up English, gestures and facial expressions — we understood each other! Moscow, spring 2009, exhibitions, walks. In two weeks we were already walking the streets of Zurich and Milan. We never parted since then!
Dreams Come True
Meeting his children, his parents, his ex-wife and her boyfriend… A bit later I introduced him to my children and my family. My children compare our story to the movie The Ideal Man and say that Silvain is my ideal man. I agree with them! Even though we don't live under one roof all the time and haven't officially tied the knot (I head the Russian branch of his company, besides I can't leave my younger daughter alone in Moscow, she's still a student), but we are together every day, if not in Basel or Moscow, then on Skype. There's no need to have a hasty wedding ceremony and to live under one roof to be happy together. Everything will happen when the time is right! I'm sure of it!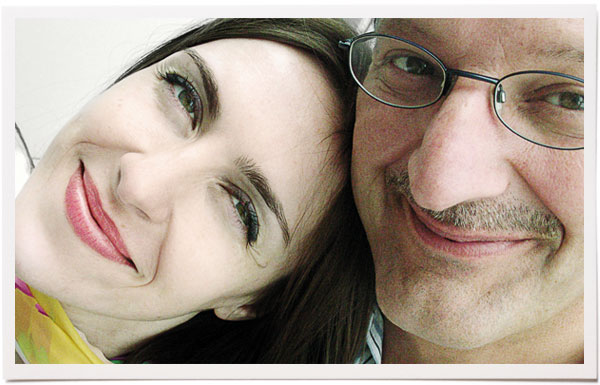 To all those who haven't met their other half yet, this is what I can say: it's very important to know exactly what you want from life because the dreams come true exactly the way you have dreamed them. Don't force things to happen, live your life and enjoy it, Love and Happiness will definitely find you! Live honestly, openly, create harmony inside yourself and then harmony and happiness will appear around you!
I'd like to express my sincere gratitude to the TAU2 team! With their help the impossible becomes possible and people, who sometimes live on different continents, find their other half!

About The Author
Oxana (Moscow, Russia)
Oxana, a decorator from Moscow, has always known for sure what kind of person she would like to see by her side. And she didn't quite believe in online dating. But then she met Silvain, a businessman from Switzerland, on TAU2 and recognized in him the ideal man she had been waiting for.
Share a story!

You can become an author of TAU2 Blog or have a story written about you. We are waiting for your comments, ideas, suggestions and opinions.