Posts by: Tatjana (Zaporozhe, Ukraine)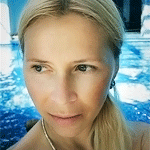 I'm living now with my 82 year old father and my 3 year old daughter Maria. Unfortunately, my beloved mother left us two years ago. We were very close with her, like best friends and I miss her very much. My daughter looks a lot like me, everyone says that she has my eyes: we both have blue eyes.
Continue Reading

→
Share a story!

You can become an author of TAU2 Blog or have a story written about you. We are waiting for your comments, ideas, suggestions and opinions.