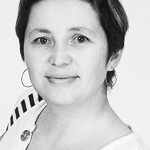 I Was Born To Be By A Strong Man's Side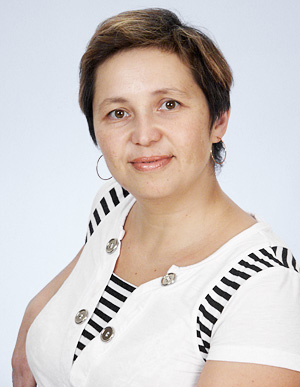 My family is my two beloved sons: Maxim will soon turn 20 and Stepan is only a year and a half. I love my boys very much, they are wonderful. Maxim is a college student, he is the man of the family because the boys are growing up without a father. Maxim knows how to do all kinds of things: he can tile the bathroom walls, fix the electric cables in the house, repair shoes and furniture. It was my father, Maxim's grandfather, who taught him all those skills. My father is the best in the world. He's like the father to the boys. He not only helps me raise my sons, but also supports us financially. It's very important as well. I work as a lab technician at the university and my salary is small, so without my father's help I wouldn't have been able to provide for my two children.
My mother is the person my father relies on. He wouldn't be such a wonderful dad had she not stood by his side. Because it is the woman who makes a man the real man. There was a woman behind every legendary man. Think of Lord Nelson and Lady Hamilton, Petrarca and Laura, Buonaparte and Josephine, and other numerous examples. I am 41 and I know that I am yet to meet my Nelson.
I am a strong woman and was born to be by a strong man's side. My friends tell me that I'm not only strong but also courageous, since not every woman in Russia has the guts to bear a child at 39 and without the father, too. My friends also say that with me they forget about their problems, worries and sorrows and start seeing the wonderful things in life and in people. Because our life is so wonderful. Look how happy a baby is to see a bug, a flower or a ray of sunlight. We were also babies once and could see the beauty. We've just forgotten that we are angels with a body of flesh and that every person is unique and Godlike.
We also have a cat named Sonya. She's the best friend and playmate of my younger son Stepan. When he is crying, Sonya distracts him and all tears are forgotten. The cat is a great help to me, she's the best nanny for Stepan. I have a lot of plants at home and Sonya likes to eat some of them. I dream about having a dog, too. Because dogs are the most reliable and loyal friends. A cat is independent, while a dog is loyal to its master. It's so wonderful to come home and be greeted by your beloved pets.
In summer I often go with my children and my friends to spend some time by a lake. We have wonderful woods and lakes. We love to swim, to sit by a campfire at night, to go rollerblading in the summer and skiing in the winter. I try to have fun in my life. Because life is so short and it's important to realise your potential fully.
Not To Have Lived Your Life In Vain
It happens in life that a door is shut right in front of your nose. But it's important to remember that there are a lot of other doors which are waiting for you further along the road, and I'm ready to open each one of them, to try every key to them, but I won't miss my own door.
I am grateful to my parents for always being by my side, always supporting me through the hard times. I am grateful to Fate for my children, for the health I'm enjoying, for the job I love and for the love that I've had in this life and the love which is still to come.
I wish you all to meet your wonderful better half. Because life is given to us to love and to be loved, to give each other smiles, laughter and joy. I wish you to live your life in such a way that at the end of it you can say, 'Yes, I have things to remember and I have not lived my life in vain!'
[portfolio_slideshow id=2809]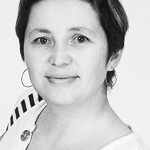 About The Author
Svetlana (Yoskar Ola, Russia)
Svetlana, 41, Yoskar Ola, Russia. Knows how to make the home cosy. Loves children, animals and the sea.
Share a story!

You can become an author of TAU2 Blog or have a story written about you. We are waiting for your comments, ideas, suggestions and opinions.