An Ideal Family Means Harmony In Everything
When we meet someone for a serious relationship, we always try to find out more about this person's family. To many men and women, family and relatives are the most important thing in life. The way of life and traditions of the family speak volumes about the person and his or her expectations for marriage.

To Olga, a music teacher from Minsk (Belarus), the ideal family means harmony in everything. That was the way her parents' family (which was featured on several TV shows in Belarus) has always been…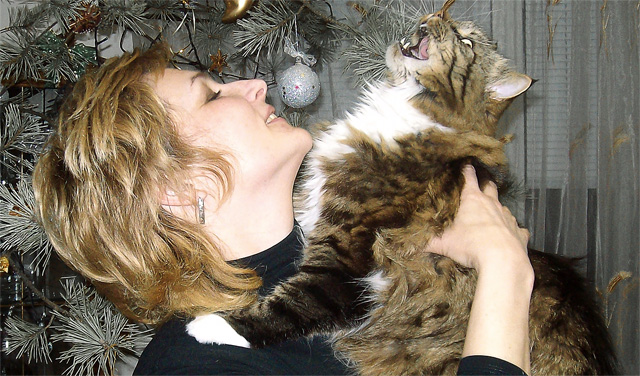 My family is my close ones: my daughter and my parents.
I am the only child. My mother is Lithuanian, my father is Byelorussian. He served in the military and I was born in Potsdam in Germany. I spent my childhood in Lithuania, then moved to Belarus, but in my heart I still miss the Baltic Sea shores…
I have wonderful parents, the Byelorussian TV paid them a visit several times. But to me, the most important thing is that they are with me and at 47 I am still utterly happy to be called 'our little girl Olyushka'. I treasure this! We like to work together in our garden. For many years my father has been growing ginseng, he's into gardening and bee keeping.
I look a lot like my father, but in my personality the female side has «won». At work, I can be a woman of principle, demanding and reliable. But in a relationship I am romantic, sentimental and vulnerable. Both at work and in my relationships it is the sense of humor that I inherited from my father, which saves me. My sense of humor helps me a lot.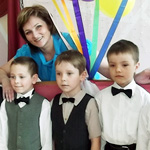 My work has also affected my personality and the way I interact with people. I am a music teacher, I love my work and will never want any other job. For twenty five years now I have been working with little children. Children are the most innocent and rewarding audience. I learn a lot from them. There are a lot of wonderful people among my colleagues who can be counted as my close ones. I can always rely on them and, in turn, I will always help them out.
I live with my 25 year old daughter Violetta, she is my only child. We are getting ready to celebrate her wedding in October. Violetta is my best friend. She wants very much to make me happy and it is thanks to her that I registered on TAU2. We also have a family pet, our cat Musik. He is a very special cat. He is our blessing!
Right now our family is not very big, but it is rather close-knit and solid. Our motto is «All for one, one for all!». We have relatives living in Lithuania and Ireland. We do not get together with them as often as we would like, but, thanks to the internet, we are in touch daily.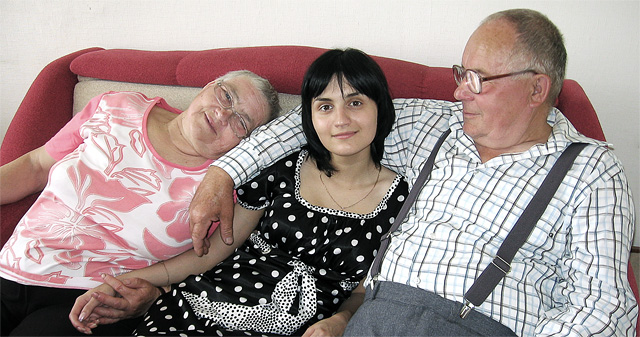 My classmates and college mates are among my friends with whom I keep in close contact for many years. We love to get together and to talk about things. Those are very precious moments when one can go back to one's childhood and youth…
To me, the «ideal family» means harmony in everything. I am a rather flexible person and can listen to the reasonable feedback in a relationship. When people love each other, then caring for each other is a joy. Is this possible? I believe it is! I am longing for that warm feeling in my heart…
In life we often search for ideal and measure with stupid yardsticks.
We want to believe in fairy tales and wait for a prince on the white horse—
And end up lonely instead…
But maybe we need to just live.
And every day, by burning a little of yourself,
Share this warmth with someone
Without asking for love in return…
Yes, it's important to remember
That if you want to get something, then don't forget to give it first away,
Because a ship can't dock
If there's no place for it to dock…

About The Author
Olga (Minsk, Belarus)
Olga, 47, Minsk, Belarus. Sociable and romantic. Likes music, theatre, movies and travelling.
Share a story!

You can become an author of TAU2 Blog or have a story written about you. We are waiting for your comments, ideas, suggestions and opinions.